Looking for a team-building activity that your group will love? Joining a pottery class is a brilliant way to get creative with your group, learn some new skills and produce something to be proud of.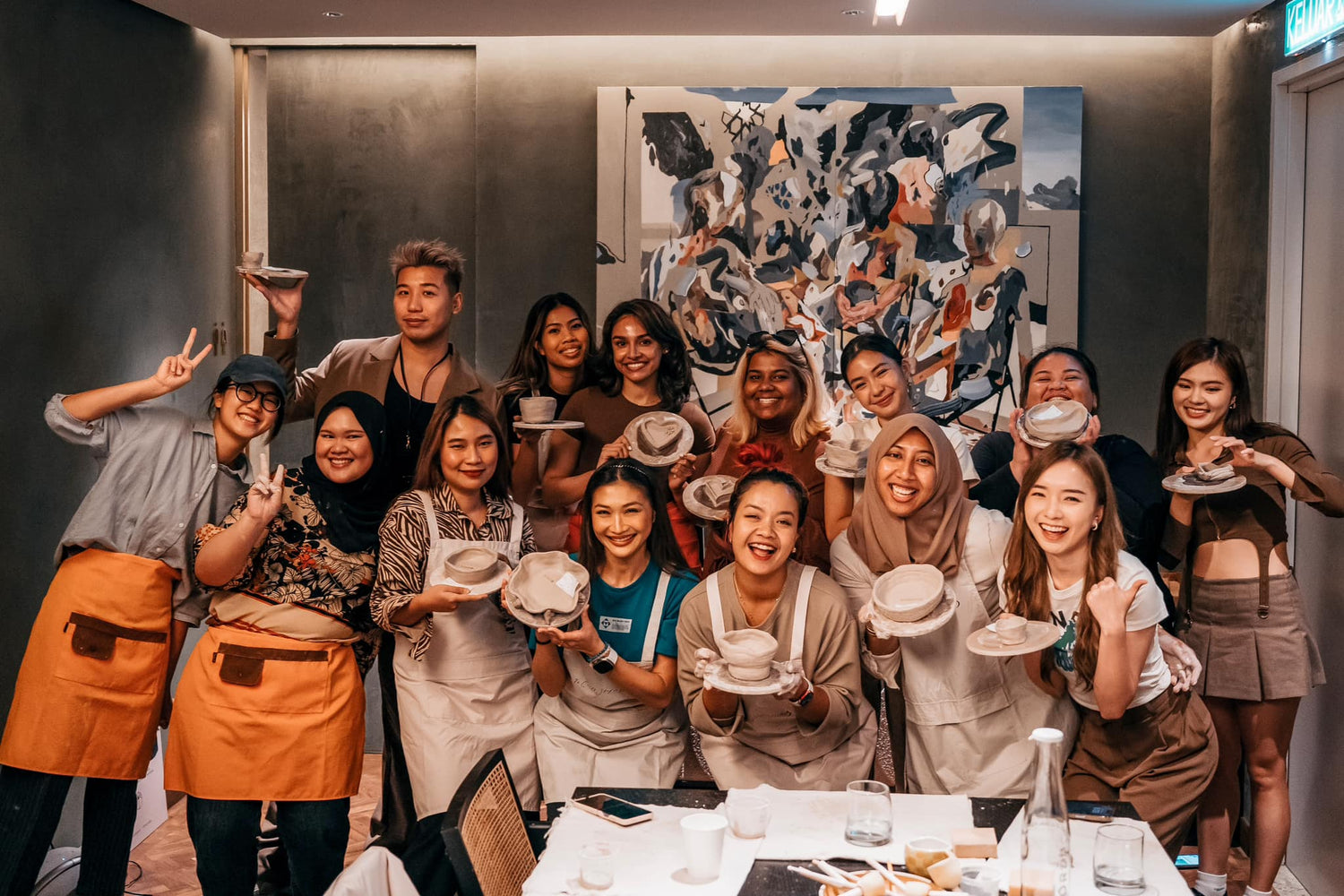 Let's get creative and messy with your team!
You will be pleasantly surprised how therapeutic squishing clay after a hard day at the office! Our studio is located in Bandar Sungai Long, or we can come to you.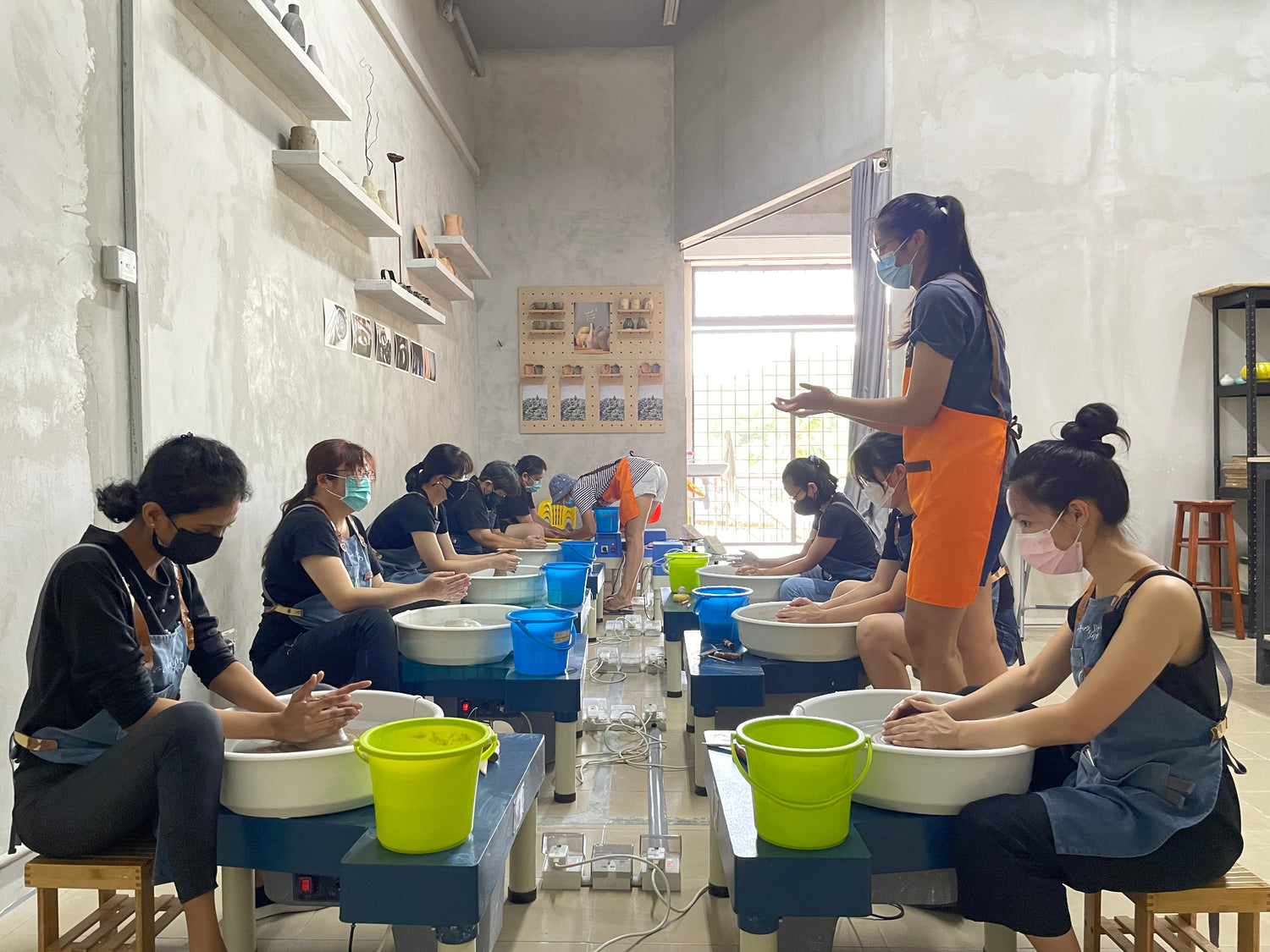 Come have a blast with your friends!
Whether you want the excitement and challenge of learning the wheel, a slower more relaxed session hand building or want to try both, we can tailor the event to suit your team goals and leave everyone happy and motivated. Minimum group size is 10 pax.
Please use the form below for queries and bookings.