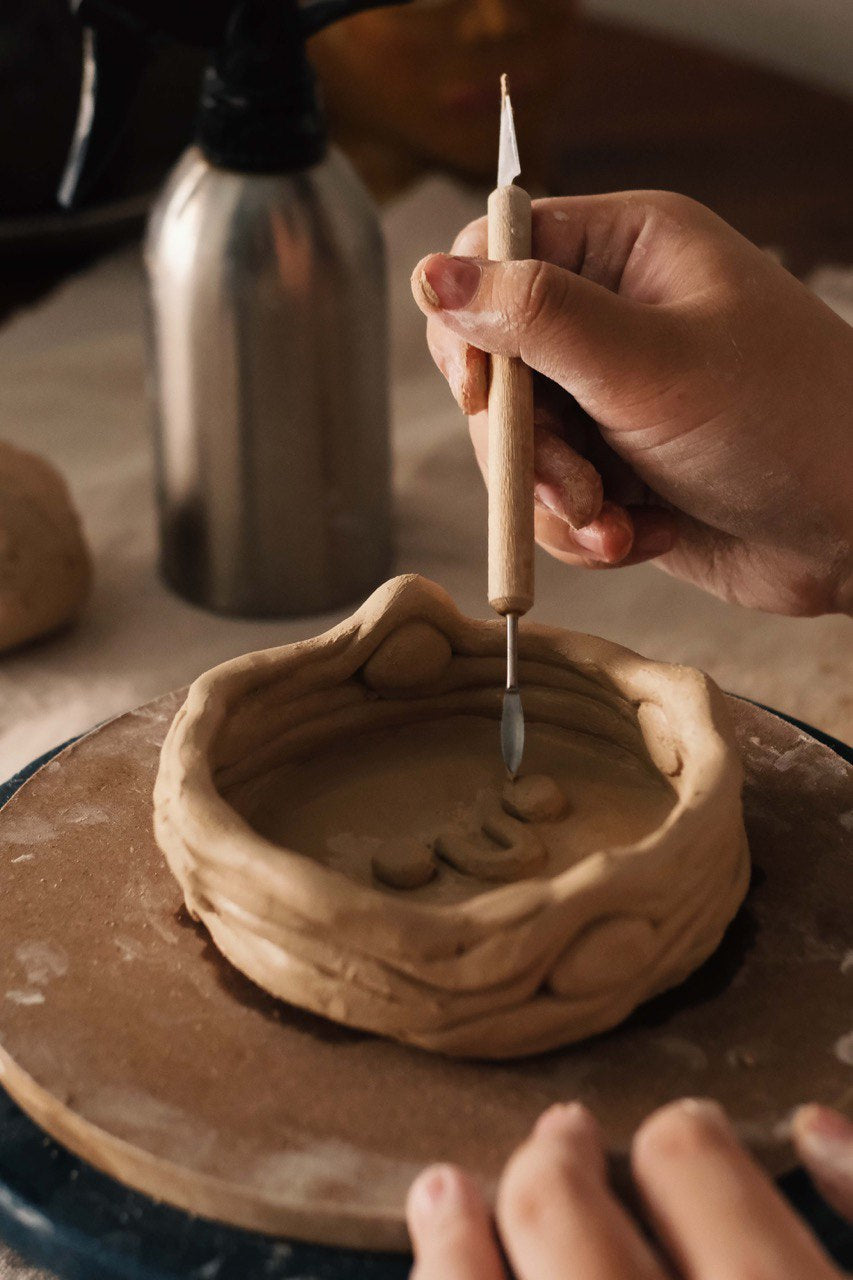 Hand Building Trial Class
200.00 MYR
You'll be introduced to the basic process of pottery making and learn a variety of hand-building techniques. An opportunity to try your hand from pinch pottery to slab building and coiling. Where the following steps "trimming and glazing/ coloring" will be done by our studio.
手捏体验课让你依照自己的喜好捏製出自然天成的色紋路,更可任意刻劃出喜愛的刻紋與圖騰。修坯和上釉步骤会由老师于课后代为完成。
Book Here
Please Note
* You will get back one piece of your pottery, but not immediately as we need to fire them so it will take approximately two to three weeks time before you can collect them.
Price includes all materials used in the session.
For cancellation or rescheduling of class, 2 days advance notice is required. 
Unclaimed/ uncollected work for more than 3 months after notice will be discarded or sold at our discretion.
注意事項
*你将在本课程完成一个作品。因过程繁复,需经过两次烧制 你并不会于当次体验带成品回家,会需要2-3周才能拿到成品喔!

材料包括
活动前2日恕不接受更动时间,将不予退费,请将名额转让给其他人参加,并提早私讯告知。
通知侯3个月以上未领取的作品, 将由本工作坊自行决定丢弃或出售。